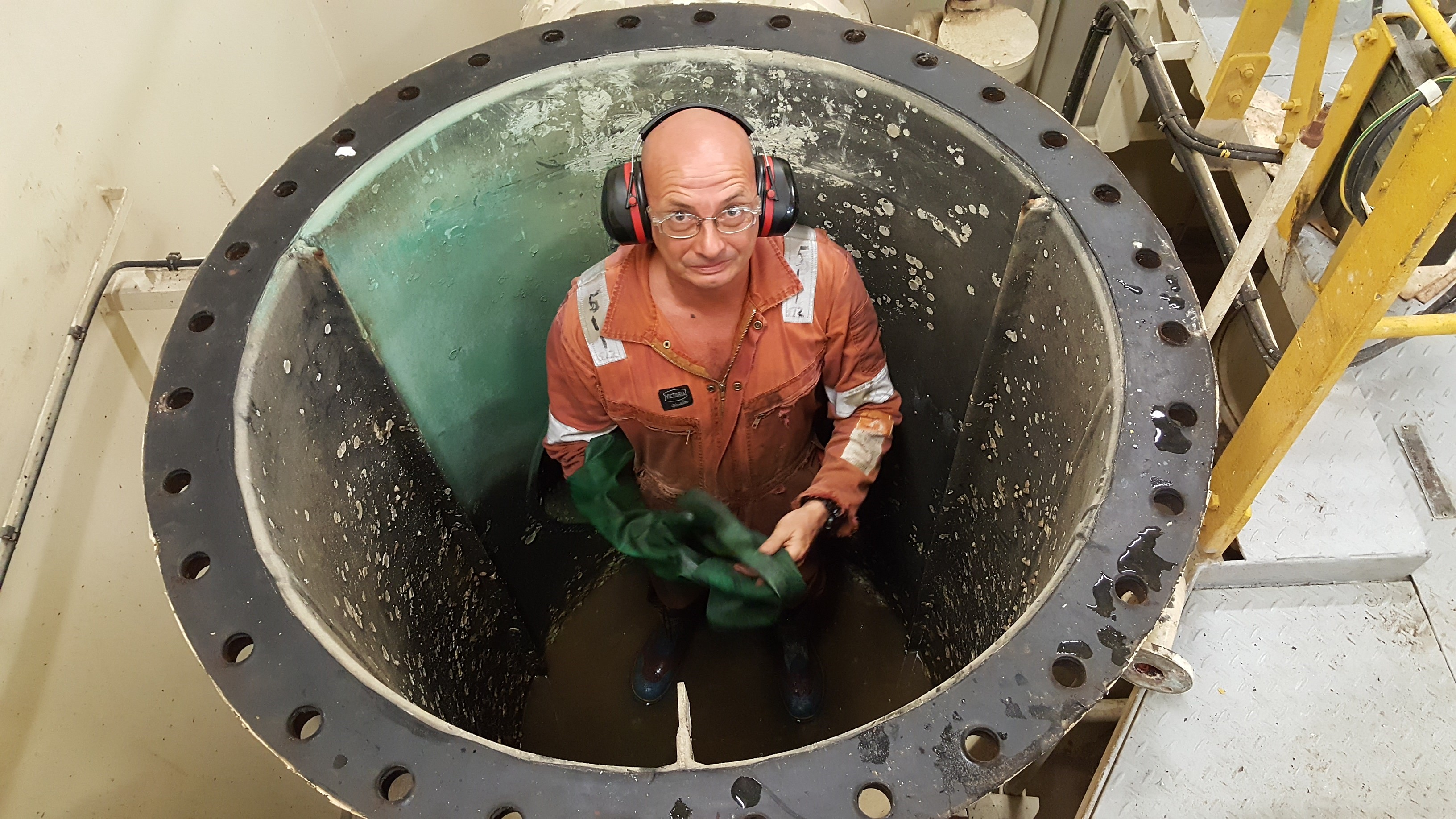 The Maritime Charities Group (MCG) is reminding ratings who've lost work due to Covid-19 that funding is available towards training and refresher courses that could help them get a new job or a new contract in the industry. Applications to the MCG Retraining and Redundancy Bursary, which was launched in November last year, have been coming in at a steady rate but the response from ratings has been lower than anticipated. Figures out this week show that over three quarters of successful applications came from officers.
Chair of MCG, Commander Graham Hockley LVO RN said: "We're delighted with the response to the bursary, and, with over 30 applications approved so far and over £15k awarded in grants, it's going really well. But the number of applications from ratings is relatively low, especially from those in the ferry industry. We want to redress the balance, so we're sending a message out to ratings that the fund is available to them too. Whether it's help with job applications and interviews, or funding for a refresher course, the MCG bursary is there for you. Just go to the Marine Society website and apply today."
The fund now stands at £40k thanks to generous contributions from MCG members Merchant Navy Welfare Board and Trinity House, and a successful application to the Nautilus Slater Fund. It is aimed at UK-based merchant seafarers who have lost their job or been unable to renew their contract as a direct result of Covid-19 and need help towards training for a new role in the industry. Applicants can claim up to £500 towards training or qualifications of their choice. The fund is managed by the Marine Society on behalf of MCG.
Successful applicants John Jess and Peter Strachan couldn't praise the scheme highly enough. John has been at sea for over 20 years but was made redundant last October. He put the money towards four STCW refresher courses which enabled him to take on a new contract, as he explained:
"I've been a marine engineer since I left school, working mainly in the deep sea merchant fleet and more recently in oil and gas, specifically offshore drilling. With the onset of Covid-19 the company I worked for made everyone on my rig redundant. I thought about getting a job ashore but decided I should renew my STCW courses and continue working at sea.
I saw the adverts for the bursary fund and, as my certificates were due for renewal in March, thought I would apply. I was unemployed at the time and had an offer to start work again soon but needed to get my STCW courses refreshed urgently.
The process was quick and easy. Everything was clearly explained on the Marine Society website and in the application form. I filled in the forms and sent them off.
Thankfully I heard very quickly that my application had been successful. I received £500 pounds towards my STCW refresher courses - 4 of them in total - and this paid the majority of the fees. Having passed the courses I was then able to accept a new contract.
I'd say to anyone in a similar position, take this opportunity and apply for a grant either for a refresher course or towards training for something new in the sector. It's a really good way to enhance your skills and improve your job prospects in these hard times."
Peter Strachan was also out of work and used his grant to help him move into offshore wind.
"I've been at sea since I left school over forty years ago," said Peter. "I started out as a fisherman then moved on to standby, supply, dive ships and then drill ships, where I've been working for the last 12 years.
In October 2020 my contract came to an end. That was the first time I've ever been unemployed. I want to move into offshore wind - I think it's a good direction to go in as opposed to oil and gas.
Almost all the work at the moment is through agencies and you need to have all your certificates up to date and ready to go. At over £1000 a time this is a considerable expense with no guarantee of a job. So when I heard about the grant I applied straight away for help with the windfarm industry courses.
Applying for the fund was easy even for a technophobe like me. I used the grant towards the GWO basic course which cost almost £1300."
To find out more about the MCG redundancy and retraining bursary fund and how to apply go to https://www.marine-society.org/redundancy-fund
---