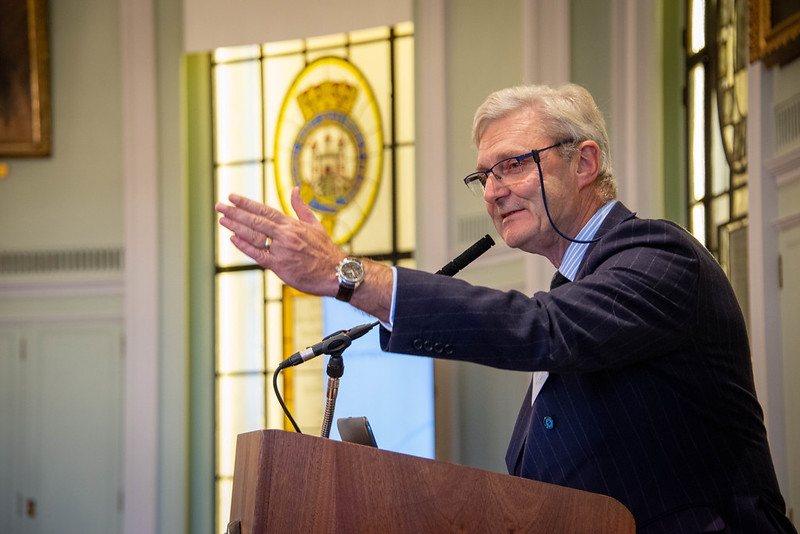 The Maritime Charities Group (MCG) is delighted to announce details of its forthcoming conference, scheduled for Tuesday 6th September at Trinity House. Top of the bill are Maritime Minister, Robert Courts MP, and Stephanie Draper, CEO of Bond, the UK's international development network. Other speakers include senior figures from the charitable sector, the shipping industry and academia.
Announcing the programme, Commander Graham Hockley LVO RN, Chairman of MCG, said: "The MCG conference 2022 is a must for anyone involved in maritime welfare - and after 3 years' absence this year's event is going to be better than ever. The theme is "Collaboration in a Time of Crisis". It's all about sharing learning and ideas, developing new skills and, most important of all, networking face-to-face, which is why this is an in-person conference only. We'll be covering all the critical topics affecting seafarers, including Covid-19, the Ukraine crisis, and equality, diversity and inclusion with top class speakers in every session."
The conference format will vary through the day, with a mix of breakout sessions, expert panels and a range of workshops for hands-on learning.
Meeting with colleagues and making new connections is a key focus for the conference, as Cdr Hockley explained: "The Covid pandemic really restricted our ability to meet with others and we lost so much as a result. So, for the first time, this year we are also hosting an evening for delegates the night before the conference for reconnecting with old friends and colleagues, making new contacts and sharing stories, before getting down to work the next day."
REGISTER NOW
To register for your place at the conference, choose your workshops and sign up for an evening's networking and inspirational talk, go to: https://www.maritimecharitiesgroup.org/en/conference-2022/
Generously supported by The TK Foundation, and the MCG's member charities


---