MCG News
MCG shares learning about seafarer mental health and wellbeing training with IMarEST conference delegates
26 May 2021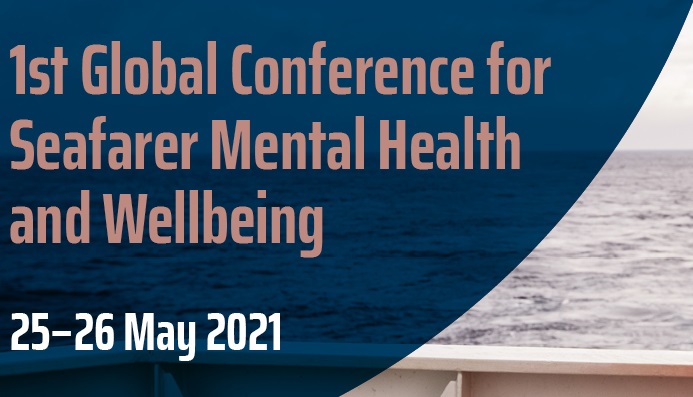 Today the Maritime Charities Group (MCG) will be sharing lessons learnt about mental health and wellbeing awareness training for seafarers with delegates from across the maritime sector at the 1st Global Conference for Seafarer Mental Health and Wellbeing, organised by IMarEST. Lysanne Wilson is speaking on behalf of MCG about their Seafarers' Mental Health and Wellbeing Awareness Training Standard which was published in July last year by the Merchant Navy Training Board (MNTB). The Standard was written by experts from the maritime and education sectors in response to increasing reports of mental health issues amongst seafarers and the plethora of training that was coming onto the market as a result.
The MCG Standard is the only training standard that is bespoke to seafarers and has received widespread endorsement from academics, trainers and industry alike. Lysanne was a key partner in the development of the Standard whilst working for MCG member, the Seafarers Hospital Society.
Speaking in advance of the conference which is also sponsored by MCG, Commander Graham Hockley LVO RN and Chair of the MCG, said: "We are delighted to be speaking at the First Global Conference for Seafarer Mental Health and Wellbeing and sharing our experience of the MCG Training Standard. The incidence of poor mental health amongst seafarers is a long-standing problem but the Covid-19 crisis has made the situation so much worse. We hope that by presenting to IMarEST delegates we will be able to show ship owners, training commissioners and training providers why they need to adopt the Standard and the difference it can make to the health and wellbeing of their crew. Now more than ever we need shipping companies to provide relevant, high quality mental health and wellbeing awareness training and our Standard helps them to do just that."
Endorsement for the Standard comes from across the sector. The Merchant Navy Welfare Board (MNWB) is a training course provider to over 40 constituent maritime welfare organisations and has already adopted the Standard for their mental health awareness training courses. Since December last year MNWB have run nine courses and trained 85 participants.
MNWB Welfare and Training Manager Helen van Gass said: "The demand for training in mental health and wellbeing awareness has been huge, especially since Covid. Ship visitors, chaplains and others in the sector are just desperate to help. They're the ones dealing face to face with seafarers and they need to have the skills to spot problems quickly and know how to help."
She continued: "The Standard has made it so much easier for us as commissioners of training. We used it as our guide at every stage of the development of the course. We went through it with the trainer at the start and again as the course developed. We wanted to be sure the Standard was being met, we wanted our training to be relevant and we wanted to meet the standards of excellence that the Standard provides."
Tracy Keane, CEO of Freedom Training & Consultancy, is a training provider and member of the working group that developed the Standard. Tracy is also a keen advocate of the Standard and has been using it as a framework for her training courses since it was launched. Tracy said: "There are so many mental health courses out there that are not suitable for shipping companies, seafarers and seafarer support services. That's where the MCG Standard comes in. It's bespoke for the seafaring community and that's really important. The stresses and strains of life at sea are very different from those experienced on shore and anyone delivering training for seafarers needs to understand their world."
"Much of what I do was already reflected in the Standard," added Tracy. "But it's reinforced the fact that it's the right thing to do because it works and it's what's needed. It's also highlighted gaps in other areas for seafarers and their employers. For example ensuring that the necessary safeguarding policies and procedures are in place to support employees with issues that impact on their mental health such as bullying, harassment or other forms of abuse.''
Good mental health and wellbeing awareness training can be life-saving and the difference it makes is immeasurable. Feedback from participants on courses developed in line with the Standard include:
'In all my years at sea, this is by far the best training I have ever been on - long overdue.'
'This course has really made me reflect on how I speak to people. I am going to be a better listener and not say some of the things I have in the past.'
'Attending this course has given me the skills to help others and myself.'
'For any ship visitors or personnel dealing with seafarers or fishermen this course provides you with the tools to deal with the ever increasing issues with wellbeing and mental health.'
The Standard, published by MNTB, is available from maritime publishers Witherbys for a nominal £10 fee. To buy a copy go to https://shop.witherbys.com/a-standard-for-seafarers-mental-health-awareness-and-wellbeing-training/
---